---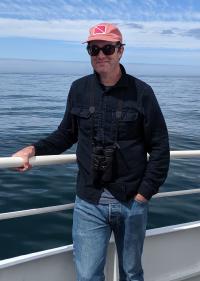 Dr. Chris Yarnes is the Director of the SIF and coordinates sulfur, combined bulk CNS, and compound-specific analysis. Prior to joining the SIF in 2009, Chris managed stable isotope laboratories at New Mexico State University and the University of Washington. Chris has a PhD in Ecology from New Mexico State University where he studied the defense chemistry and nutritional ecology of multitrophic interactions. Chris enjoys fly-fishing, surfing, and backpacking, and is active in watershed conservation organizations.
---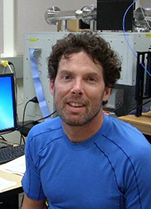 Dr. Rick Doucett is Associate Director of the SIF and oversees trace gas analysis (e.g., DIC, CO2, CH4, NO3, N2 & N2O). Prior to arriving at SIF, Rick managed the stable isotope laboratory at Northern Arizona University for over 10 years. Rick received his PhD in Biology from the University of Waterloo in Canada where he used C, N, S (and more recently, H) isotopes to investigate freshwater food-webs. He enjoys trail running, rock climbing, road biking, and drinking wine.
---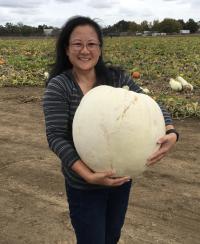 Emily (Ngo) Schick has been with the SIF since January 2000. She graduated in 2003 from the University of California, Davis with a B.S. in Biological Sciences. Emily coordinates all bulk solids C & N analyses, but continues to be involved in many different facets of the SIF, including answering the SIF general e-mail inquiries, checking and scheduling C & N samples for analysis, turning over the EA-IRMS for C & N analysis, and data processing. In her limited free time, she helps out at her kids' school and PTO, and paints rocks for the Kindness Rocks/Love Rocks movement.
---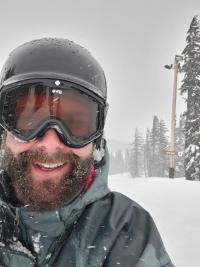 James is a Research Engineer and joined the SIF in 2023. James graduated with a PhD from the UC Davis Graduate Group in Ecology in 2016 where he used isotopes to investigate the hydrologic cycle in agricultural and natural systems.  Prior to the SIF he worked as a field technician, field service engineer, and provided analytical instrumentation consulting and repair services on a range of analytical equipment. When not working, James is often riding either a motorcycle or mountain, depending on the season.
---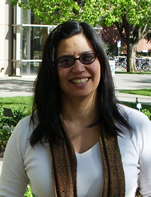 Elvira Delgado joined the SIF in April 2007. She does sample analysis and data reduction of 13C and 15N in solid samples. She received her MS in analytical chemistry from UC Davis for studying the decomposition pathways of small hydrocarbons on titanium foil. Elvira enjoys gardening, cooking, teaching, playing with textiles, reading and being outdoors.
---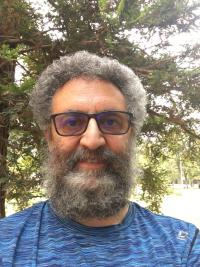 Dr. Julian Herszage received a PhD in Chemistry from the Universidad de Buenos Aires in Argentina. He joined the SIF in 2013, after working in the UC Davis Plant Sciences and Viticulture and Enology Departments. His tasks include: DOC analysis, compound-specific sample preparation, trace gas standards preparation, as well as testing and optimizing new methods.
---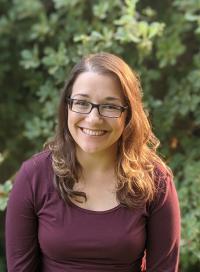 Kate Pecsok Ewert joined the SIF in May 2009 after interning at the USGS Reston Stable Isotope Lab. She currently manages the bacterial denitrification assay and assists with trace gas preparation and analysis. Kate received her Bachelors of Science in Geological Sciences from the University of Missouri-Columbia in 2008.
---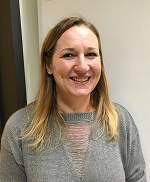 Reanna Rusnak joined the SIF in 2017 and is part of our EA-IRMS group. She is also responsible for bacterial denitrifier preparation for nitrate analysis.
---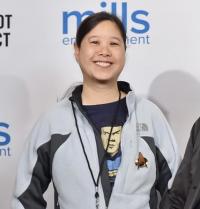 Irene Yen joined the SIF in June 2007. She received a Bachelors of Arts in Geology from UC Davis in 2001. Her current responsibilities at the SIF include preparing standards and samples, setting up solid sample runs on the mass specs, and general lab maintenance. She likes Star Trek, Bob's Burgers, SF Giants and movies.
---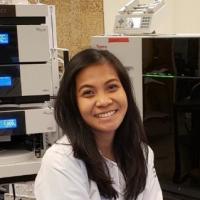 Luster Serrano joined SIF in December 2022. She was first affiliated with UC Davis Department of Chemistry in 2018 while doing her thesis to complete her master's degree in Biochemistry which she later got from the University of the Philippines – Los Baños. She is responsible for incoming sample processing, providing assistance to the EA-IRMS group, and for general laboratory maintenance. She likes Star Wars, and longs to meet her favorite Jedi, Ahsoka Tano.
---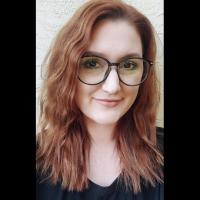 Katie McCarty joined SIF in February 2023 as Accounting and Finance Associate. Katie has worked in the finance industry for more than ten years. Current responsibilities include processing invoices, quotes, responding to SIF accounting email inquiries and other accounts receivable tasks.