Tips for Shipping Your Carbon (13C) and Nitrogen (15N) Solid Samples
Tips for preparing your plates for shipment:
Here are examples of tray lids. We recommend using lids with evaporation rings over each well. This helps to reduce the gap between the lid and wells.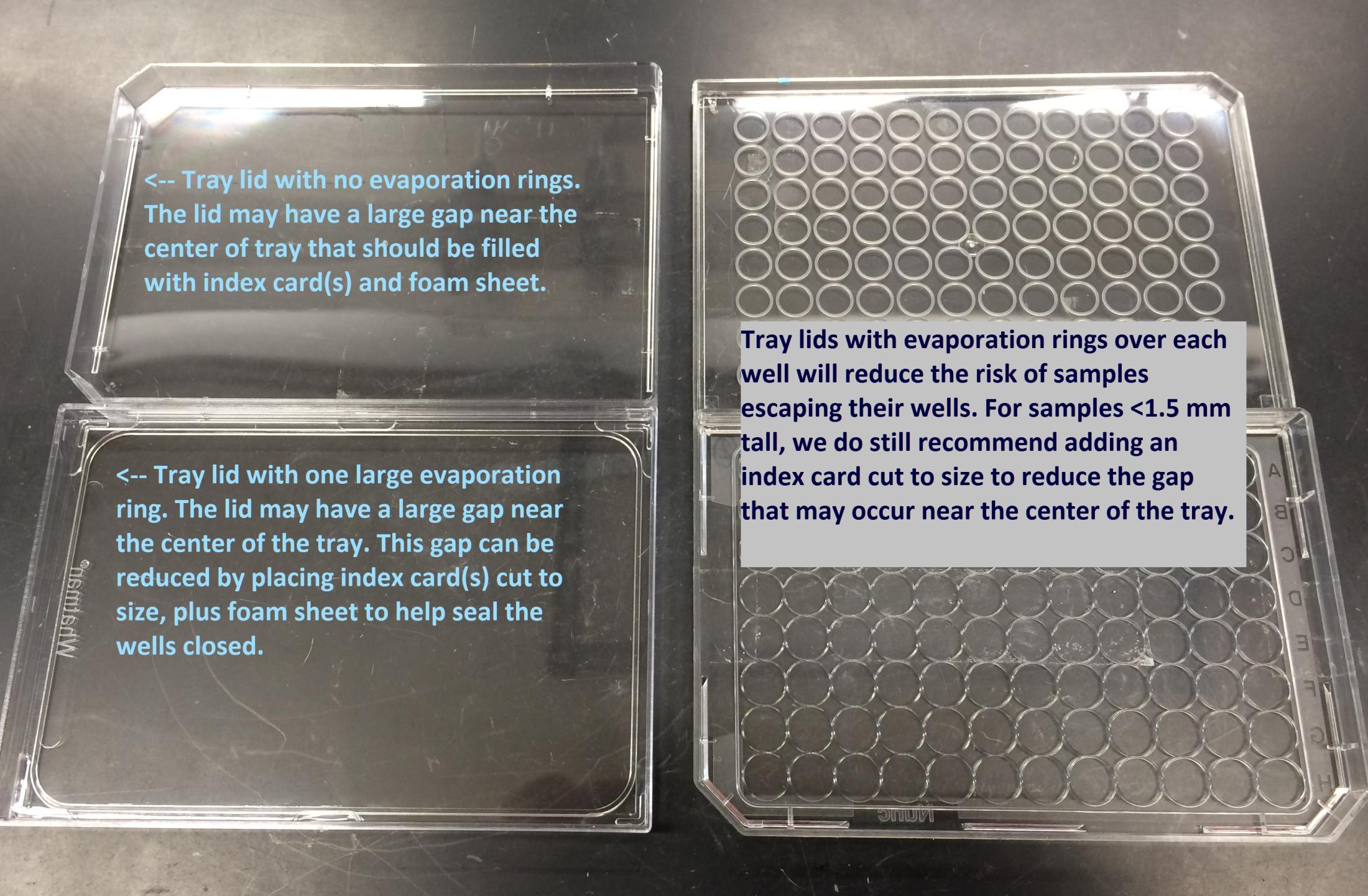 Fill the gap between the tray and lid, by cutting an index card(s) to cover the wells. The addition of foam sheet between the card and lid will help to compress the card over the wells and seal the wells closed.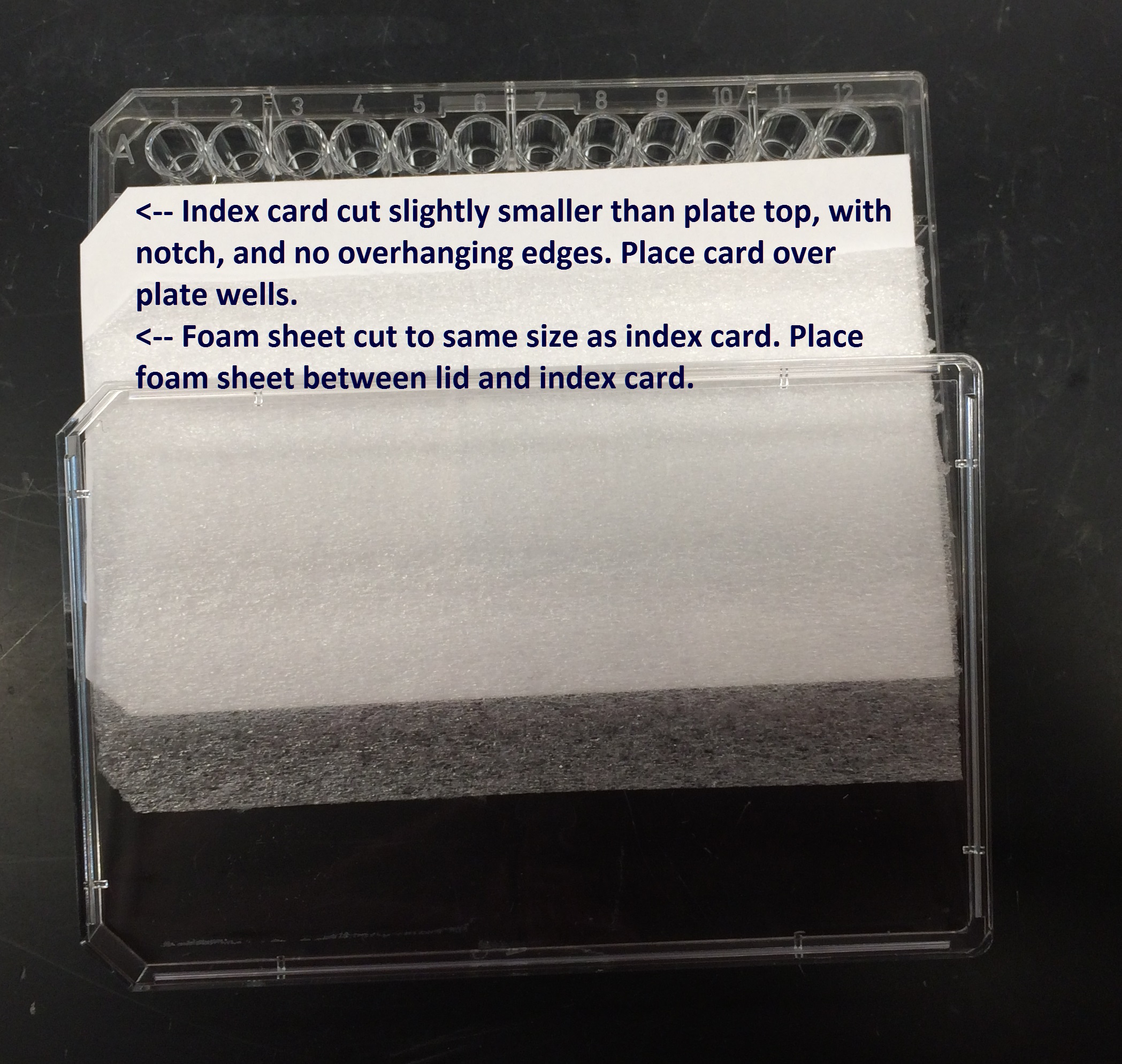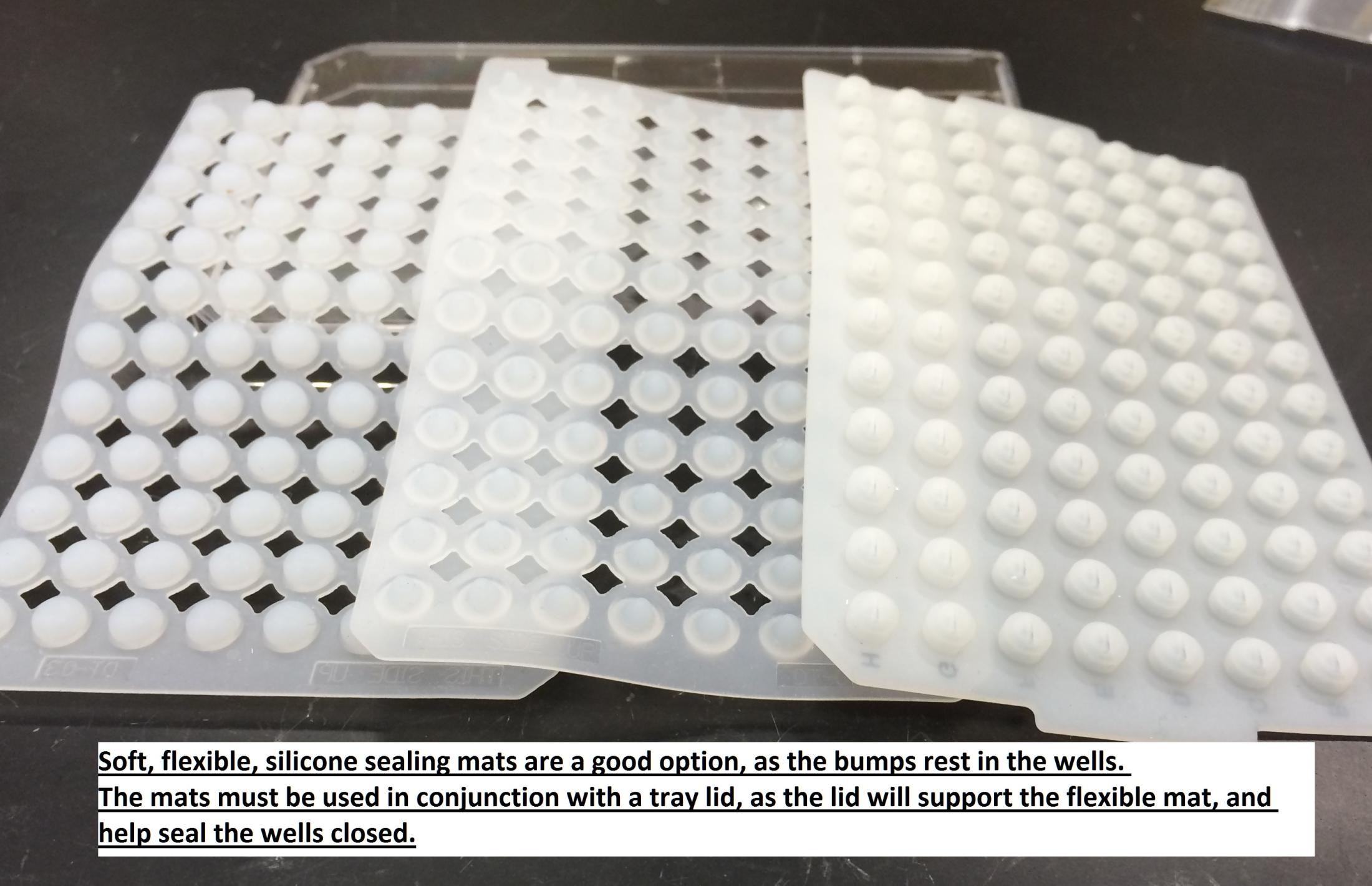 USA Scientific Catalog Part: 1400-9605. TempPlate pressure-fit sealing mat for PCR plates, natural, 5/pack. Must be used in conjunction with a rigid tray lid to support the mat and seal the wells closed.